STUDIOS GEORGE
The best choice at Saint George Beach
Beautiful studios, next to the beach, all comforts for a careless vacation on Naxos Island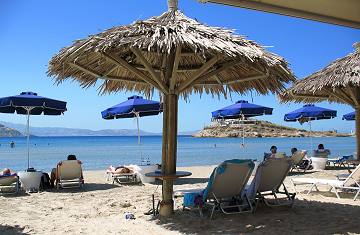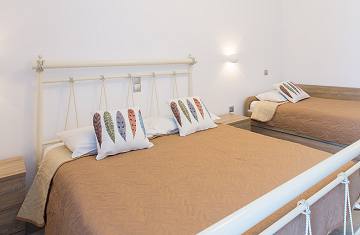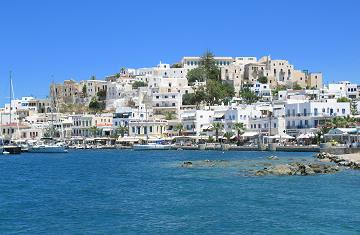 Evenings are beautiful and relaxing at Saint George Beach.
Just a few steps away from Studios George.
You can't really miss it
Wonderful place steps from the beach and 2 minutes from downtown Naxos. Location couldn't be better. Tony the owner greeted us in a friendly manner and even gave us a bottle of homemade wine upon arrival! Room is very clean with kitchenette, air conditioning and comfortable beds.
A great stay at George studios! We woke up and sauntered to the amazing beach every day for our coffee and breakfast. Close to the old city with restaurants and boutiques, easy to reach from the port of Naxos. Highly recommend!
Large spacious rooms with kitchen very clean and brand new located just two steps away from Ag Giorgos. Daily cleaning. Had three beds just for me. Powerful aircon Maybe missing a swimming pool...except from that just great
Tony's place was the perfect beach studio. Everything was extremely clean and each day someone tidied up the room which was helpful with all the sand! Tony was a great host and picked us up from the port in his car and even gave us a bottle of homemade wine from his family.
Thank you all